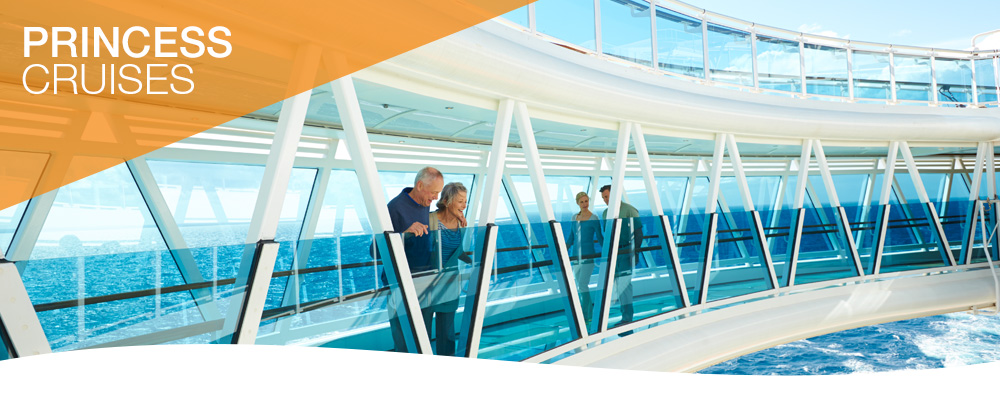 All of these fantastic Princess Cruise deals depart in the next six weeks. So don't delay and book your ideal cruise holiday today.
Every Princess cruise is designed to give you the feeling of being at one of the world's most luxurious resorts. Only this resort comes with the bonus of you waking up each morning to a brand new, stunning view of the world. That's just what life is like on a Princess cruise. State of the art ships come equipped with all of the amenities you'd expect from a high end hotel and more! Including many choices of restaurants and live entertainment. See below for the Princess Cruises last minute cruise deals which are currently available.
The Princess Cruises fleet is comparable in size with the more recently built vessels, however these ships carry significantly fewer passengers. This means Princess Cruises are able to you offer choice, variety, intimacy and spaciousness.
Click here for more last minute cruise deals.