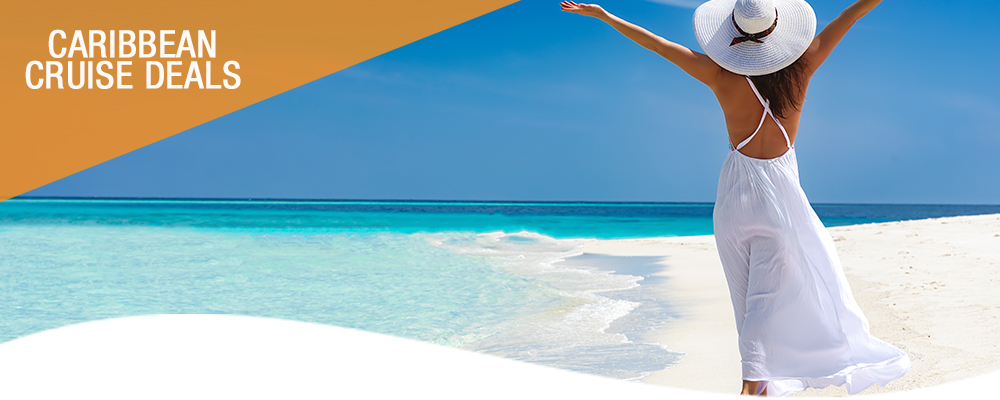 We have put together the best Caribbean cruises. Including 2019 cruises from all the major cruise lines. So you can book your dream cruise for a dream price! Here we have also listed all our Caribbean last minute cruises. This includes late cruise deals which are scheduled for departure in the next six weeks. These Caribbean cruise deals change on a daily basis so bookmark this page and keep checking back to find the perfect deal!
Caribbean cruises are always some of our best selling cruise holidays. In fact the Caribbean is the world's most popular cruise destination. With white sand beaches, crystal clear waters, great shopping and an exciting mix of cultures, why not choose the Caribbean as your next holiday destination? However, if your looking for a cruise in a different destination, why not try a Mediterranean cruise?
The weather in the Caribbean makes this a destination which can be visited all year round. Temperatures are fairly consistent all year round. And never usually go far below 75°F with humidity around 70%.
Find the Perfect Caribbean Cruise
Caribbean cruises are split into 4 main types. Eastern which takes in the Virgin Islands, Puerto Rico and St Maarten. Western cruises which normally include the islands of Grand Cayman, Jamaica and Hispaniola. Southern cruises visit Trinidad, St Croix, St Vincent, St Kitts Aruba and Grenada. And finally extended cruises which are longer in duration, but take in a number of ports from all around the Caribbean.
Why not add a selection of our cruise deals to your favourites so you can compare prices? You can even send your favourites list to a friend or share on Facebook or Twitter. Simply click the heart next to a cruise to add it to your list. Remember new cruises are added every day. So if you don't find your perfect cruise bookmark this page to return in the future.