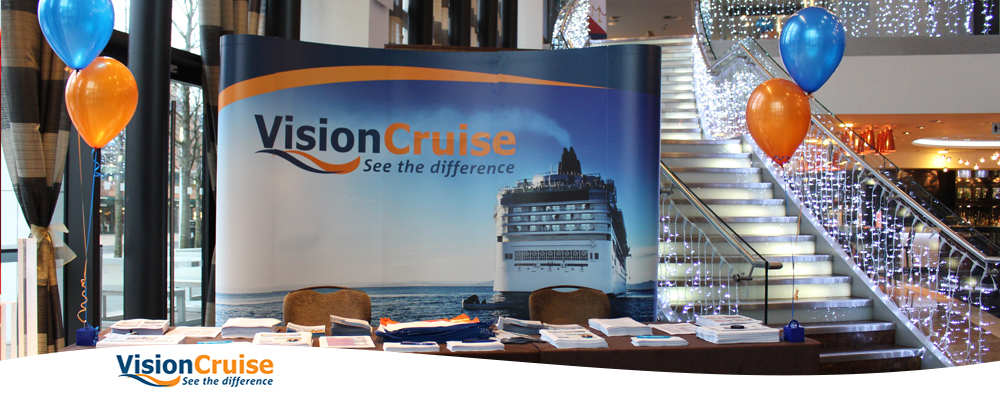 Welcome to Vision Cruise's Cruise Fairs page!
Join us for an event near you! Bringing you the best deals & offers from a wide range of cruise lines. A representative from each of those cruise lines will be attending to give you all the information you need before booking your next cruise holiday with Vision Cruise. Not forgetting the informative presentations, exclusive on the day offers and freebies!
Our friendly and knowledgeable reservations team will be available on the day to book your cruise with the best offers available! What more could you ask for?
See footage from our 2020 cruise fairs below!
Keep an eye out for our future cruise events
Make sure you join Vision Cruise online, and never miss out on our amazing deals again.
Please select a valid form.