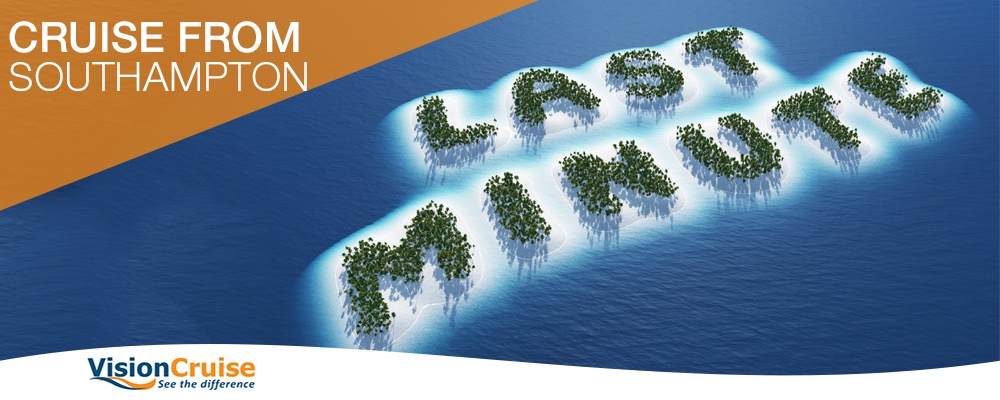 Looking for a cruise departing from Southampton? We have listed all our last minute cruises from Southampton below. With a wide range of destinations and cruise lines to choose from. All these cruises are due to depart over the next few months. The cruises listed below are limited in availability. And are being booked now, so will not be available for long! Grab yourself a dream cruise holiday today. We update these cruises daily, so make sure to bookmark this page.
Availability is Limited!
These cruises are departing from Southampton in the next few months. And are subject to limited availability. So don't delay and book your ideal cruise holiday today.
More than 200 cruise ships depart from Southampton every year. Making it the home of no fly British cruising. By air, road, rail or sea, transport links to Southampton port are quick and simple. Ensuring you have the easiest start to your time away. Put airports behind you, and set sail in luxury when you cruise from Southampton.
Cruises from Southampton offer a wide range of itineraries at a number of great price points. Whether you're after a mini break to Europe. A warm 14 nights around the Mediterranean. Or even a famous Transatlantic crossing onboard Cunard's Queen Mary 2. Southampton cruises offer a variety of choice throughout the year. With the added advantage of being well connected via roads and rail Southampton is a great choice for your port to embark on a dream cruise holiday.
Booking Last Minute Cruises From Southampton Is as Easy as 123
Booking perfect last minute cruises from Southampton with Vision Cruise couldn't be easier. Simply find the cruise you want to book. Then either send us an enquiry via the form on the cruise details page, or request a call back. One of our expert cruise holiday staff will then contact you, and help you choose the right cruise deal. See the difference with Vision Cruise.
If you are more flexible with your dates, why not try our cruises from Southampton page for a wider range of departure dates.