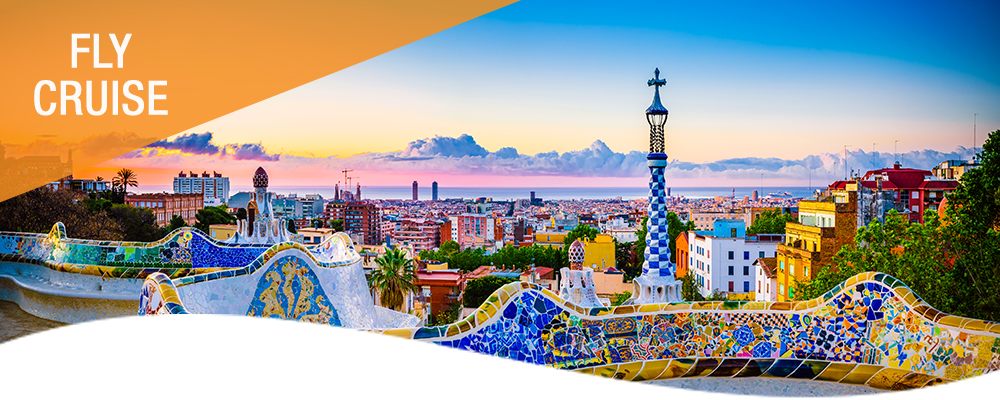 Vision Cruise offer a wide range of fly cruise deals to all the major destinations from popular UK airports
Vision Cruise is the connection between you and your love for inspirational travel. We look to inspire you, help you head to the unknown and explore the farthest reaches of the world all for the best value with our fly cruise deals.
"Capture the little moments of clarity that highlights the truths about travel"
Why choose a fly cruise deal?
When it comes to going on holiday do you want to get straight out to the sun? Yeah we thought so that's why we created this page on our website. We find the best cruises sailing from ports around the world add the flights to them and away you go. A great fly cruise holiday at a lower price than the cruise line direct.
This is what makes the difference in your budget!
When you see the Vision Cruise logo you know you are getting the best value for your money. Here at Vision Cruise we noticed that sometimes there are some really costly fly cruise holidays that can be sourced at a much lower cost.  So we decided to approach these differently, we decided to try and save you money. Vision Cruise will always aim to be the best value for your money. In many of our simply fly cruise holidays we include the transfers.
Vision Cruise is available on all cruise lines fly cruise holidays like Norwegian Cruise Lines, Carnival Cruise lines, Princess Cruises, Celebrity Cruises, Holland America & Royal Caribbean International. All of our fly cruise holidays are fully protected by ATOL & ABTA giving you complete peace of mind.
Vision Cruise holidays provide you with the lowest possible price for your holiday. As well as getting a fantastic cruise, you also get your direct flights, with confirmed flight times and airline & baggage. If you want to fly from a certain airport, or add any extras to your holiday, just give our friendly team of travel consultants a call that will be happy to help.