Last Minute Cruises & Late Cruise Deals
Looking for last minute cruises? We have handpicked some of the very best last minute cruise deals and late cruise deals available from the all of the major cruise lines. The cruises listed on this page are due to depart in the near future, so you can book a cruise today and be sailing within weeks. Last minute deals can be a great way to get yourself cruise at a great price!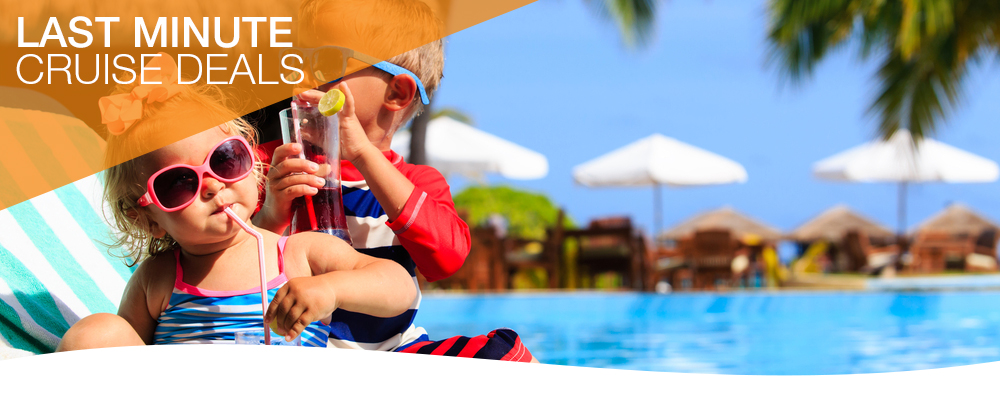 Where to Get Last Minute Cruise Deals
At Vision Cruise we specialise in finding our customers the very best last minute deals available. Whether you're looking for last minute cruises from Southampton. A great deal on a Caribbean cruise. Or you're just on the lookout for cruise deals that become available to all destinations around the world. If you can't find what your looking for. Give our cruise experts a call, and they can help you find the perfect deal.
Last Minute Cruises at a Great Price
We are often able to offer a cruise at a much better price than our competitors. This includes all of the major cruise lines such as Cunard, P&O, Fred Olsen, Royal Caribbean and Princess Cruises. So you can be confident your getting the best price and can book a last minute cruise today!
Do Cruises Get Cheaper Closer to Sailing Date?
Remember often the best way to secure a great deal is to be flexible. If you can widen the range of dates for your cruise you are more likely to find a bargain. If you can stay clear of the peak seasons, the chances of finding an offer increase. There is also the chance to pick up a deal on a cruise due to depart in the very near future if staterooms become available!
We update our cruise deals page daily with all of the latest offers we can find. The deals shown always represent extremely good value for money. You can guarantee these cruises will be snapped up quickly. Hurry and book the best cruise deal now before someone takes the last stateroom!
How to Find Cheap Cruise Deals
You need to remember that new deals and offers are added by cruise lines every day. So you a cheap cruise deal which is right for you might not be available the first time you look. If you don't find the cruise you're looking for, why not bookmark this page? Then you can come back to see our newest deals any time you like. Or you can look at our cruise deals page with even more great offers.