Royal Caribbean – Flash Sale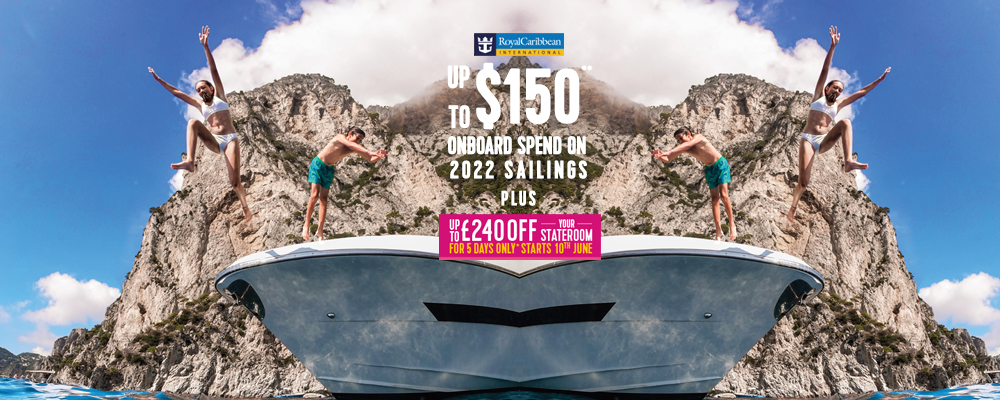 GET A TASTE OF FREEDOM

We all know it. The whole country is gasping for the chance to soak up some rays on the holiday of a lifetime. But on the off chance that you need any more convincing after hearing about Royal Caribbean's luxury ships ft. the tallest waterslides at sea, out of this world cuisine, and even a bar staffed by robots, then we've got the perfect cherry on top, just for you. Right now Royal Caribbean are giving away up to $150 onboard spend with all 2022 sailings. And that's not the only cherry on top either. They're also taking up to £240 off staterooms on bookings made within the next 5 days.
If that's not a holiday worth waiting for we don't know what is!
– Up to $150 onboard spend** on all 2022 sailings 
– Up to £240 off your stateroom* for 5 days only. 
Offer valid for new bookings made between 10th – 14th June 2021. T&Cs apply.