Royal Caribbean – Black Friday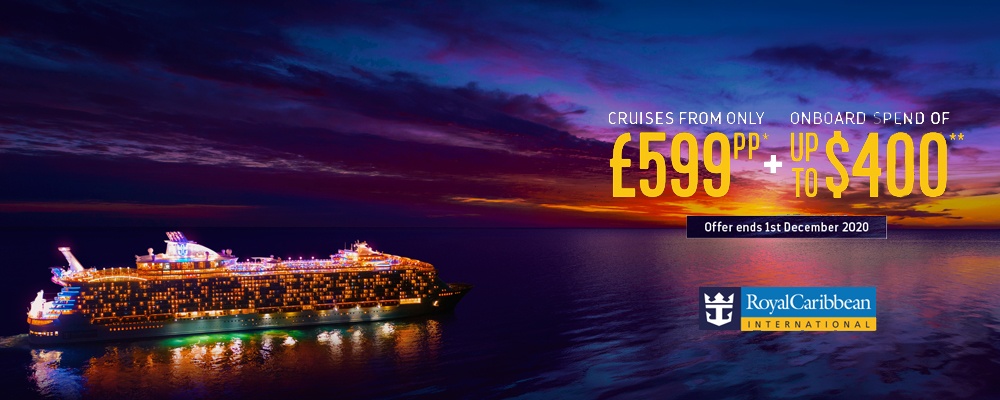 As much as we love talking about blue skies and turquoise seas, we can't let Black Friday sail past without shining a spotlight on another amazing offer for you. Not only do these
incredible holidays start from just £599pp, but if you book in the next seven days you'll get up to $400 onboard spend. Offer Ends 1st December.