Princess Cruises – Princess Plus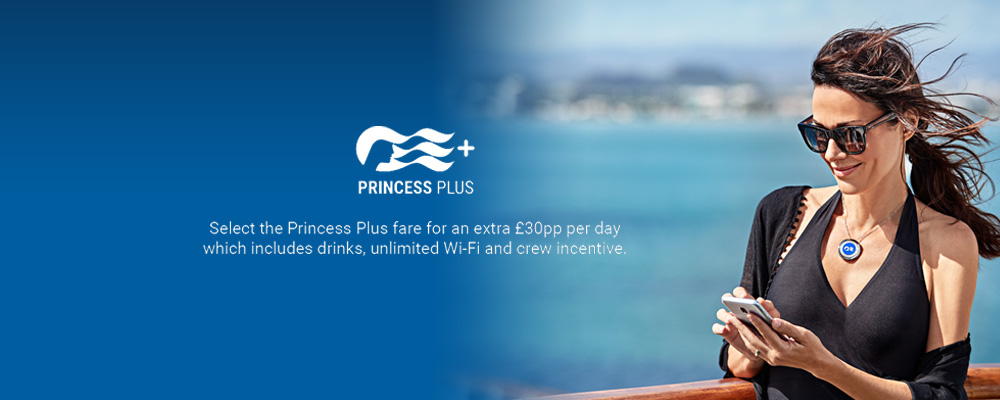 Enjoy all-inclusive drinks, unlimited Wi-Fi and crew incentive for just £30pp per day, worth over £65.
All-Inclusive Princess Plus Fare includes
+ Premier Beverage Package with service charge: Enjoy everything from cocktails, beer and wine to speciality coffees, smoothies and bottled water.
+ Unlimited Wi-Fi: With our best internet package, you can video chat and text with family back home, stream your favourite shows and check email (but only if you want to).
+ Full crew incentive paid to Princess Cruises crew on your behalf: Don't worry – they make sure the crew who takes care of you is taken care of too.