MSC Cruises – Black Friday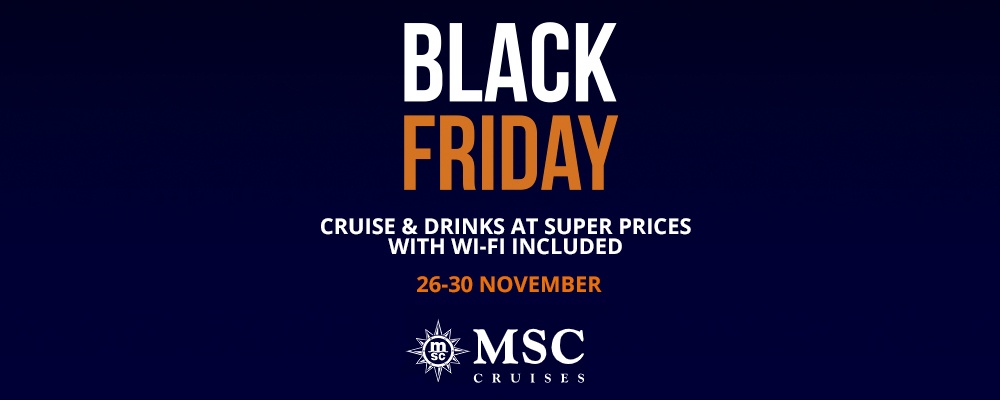 Black Friday with MSC Cruises has never felt so good; with lower prices than ever before, why not book your next holiday during our hottest Black Friday sale YET. Starting on the 26th November right through until 30thNovember you have the opportunity to take advantage of our fantastic lead fares starting from just £149pp including gratuities and a complimentary internet package.
But that's not all!! Add All Inclusive Premium Drinks for only £25pp per night. With rates such as these there is very little reason NOT to book now!
Mini break from Southampton from £299pp. Sail from Southampton on 28th May 2021 & spend your long Bank Holiday weekend onboard the magnificent MSC Magnifica, visiting Cherbourg & Bruges.
Explore the Fjords in style from your Balcony cabin from £599pp. Sail from Southampton and spend 7 nights onboard MSC Magnifica, sailing from fjord to fjord the perfect way to explore these natural wonders.
Summer Family fun for everyone, adults from £999pp, kids from £269pp. Sail from Southampton for 14 nights onboard MSC Magnifica, a perfect summer holiday for a multi-generational family looking for something for everyone.