Barcelona is one of the busiest cruise ports in Europe. It's location in the middle of the Mediterranean sea makes it an ideal starting port for 7 day cruises around the region, or for longer cruises further afield. Combine this with the rich cultural heritage and historical importance of the city, and you can see why many people enjoy cruises from Barcelona.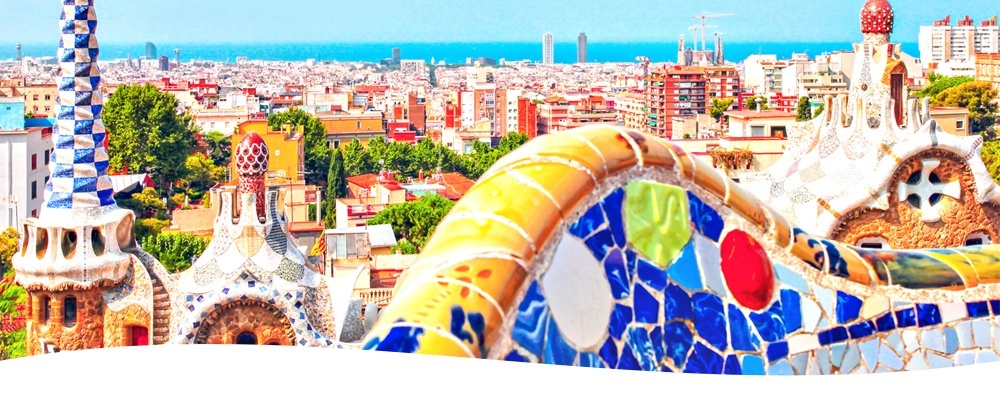 Why Choose Cruises from Barcelona?
One of the main reasons Barcelona is so popular is the variety of cruises available from the port. Most of the biggest cruise lines sail from here, all offering a range of itineraries. This gives you the flexibility to pick your favourite destinations, knowing there will be a cruise to match.
However, one of the main reasons for Barcelona's popularity is the city itself. There aren't many destinations in Europe which can match Barcelona's mix of range of things to see and do. Museums and galleries, world famous landmarks, parks and gardens, major sporting venues, and must visit food markets. Barcelona has something for everyone.
Fly Cruise Deals
Barcelona is also a great choice for fly cruise deals from the UK. A flight from London to Barcelona only takes around 2 1/2 hours. But this short journey to the Mediterranean location opens up many more cruise options. This is a great option if you are looking to cruise the Mediterranean, but don't have the time available to depart from a UK port. If you are interested in a fly cruise deal, try our dedicated fly cruise deals page.