Virgin Voyages – Sea Blue, Save Green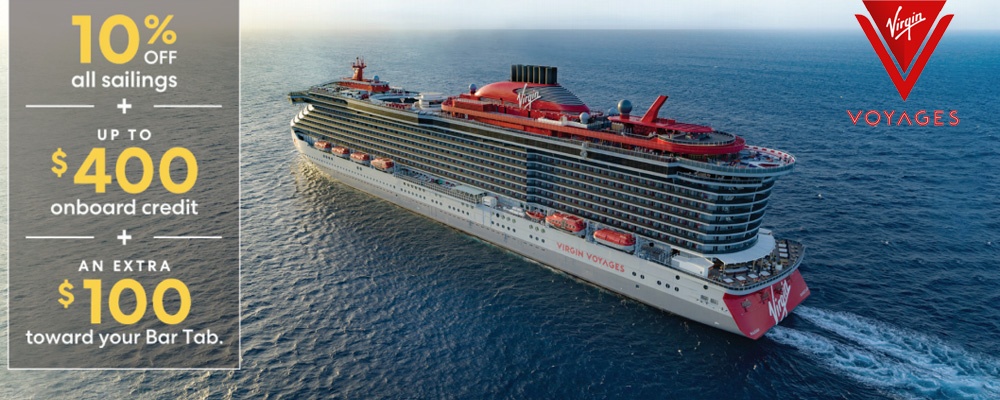 10% off your next Virgin Voyages sailing. Up to $400 in onboard credit. And an extra $100 on your bar tab.
For a limited time only, you can take advantage of Virgin Voyages best offer ever — saving green for future views of the deep blue. Last year you waited patiently to explore; dreaming of the places you'd go when it was possible. With renewed hope on the horizon, it's time to make those past dreams of travel a future reality for you. When you book a voyage, they'll get 10% off and up to $400 in onboard credit to use towards deep tissue massages, champagne toasts, and sunset catamarans across the sea. Oh, and they'll add an extra $100 toward your bar tab — but it won't last long.
Offer is valid for bookings made between January 4th, and April 30th, 2021. T&Cs apply