Tradewind Voyages – 2021 Black Friday Sale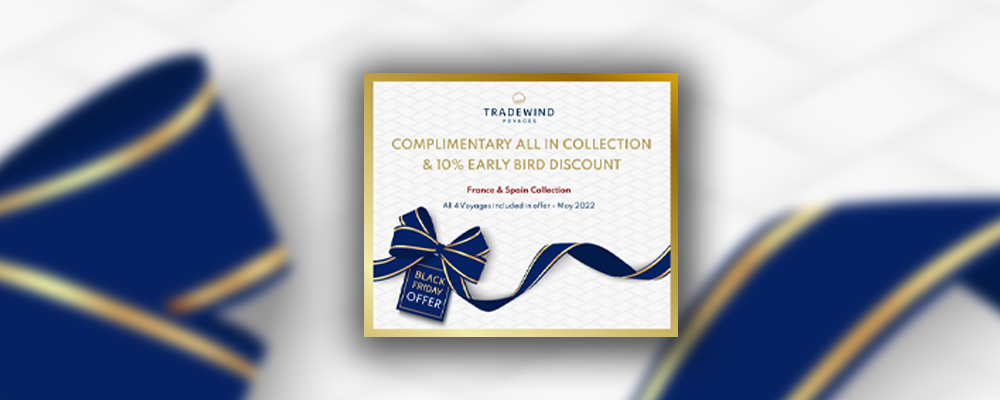 Black Friday Offer
Complimentary All In Collection & 10% Early Bird Discount
Valid for all 4 voyages in our France & Spain Collection sailing in May 2022. See voyages included in offer below:
Northern Mediterranean Secrets
Hidden Gems of the Northern Med
Irresistible Islands and Rivieras
Riviera Delights
The All In Collection gives you unlimited access to select bottled and draught beers, as well as a selection of wines, liquors and cocktails. This collection also includes free upgraded Wi-Fi, laundry services, all basic service gratuities and 30% discount on all bottles of wine up to £100, including champagne.