Royal Caribbean Staycation Cruises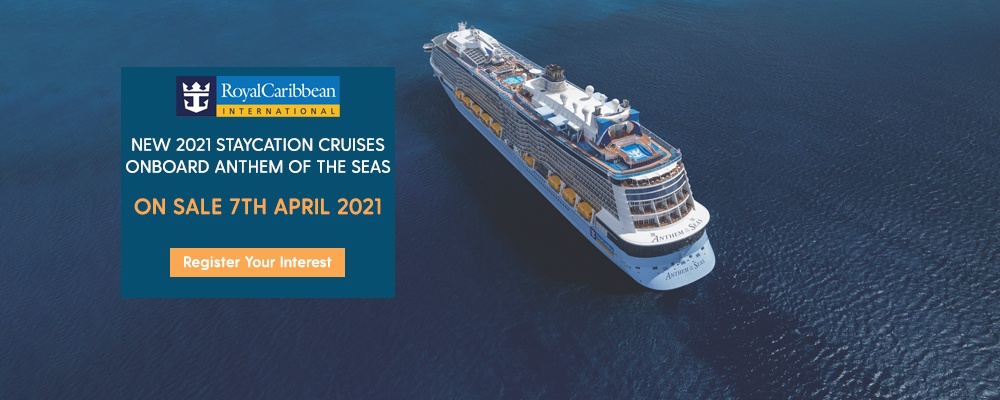 If you've been dreaming about getting away for an action-packed adventure, you're in luck.
We're thrilled to announce that Anthem of the Seas will be sailing from Southampton, this Summer. From 7th July 2021, the incredible Quantum-Class ship will be sailing 4-8 night itineraries, including ocean getaways and cruises around the British Isles for UK guests (including guests from Northern Ireland).
This is a holiday worth waiting for! Anthem of the Seas NEW summer season will go on sale at 3pm on 7th April 2021, sailing with a fully vaccinated crew. The cruises – at this time – will be available to UK residents above the age of 18 who are fully vaccinated against COVID-19 and those under the age of 18 with negative test results. Details on additional health and safety measures will be announced at a later date.
We are also happy to share that in recognition of the tremendous efforts of the emergency services, NHS, social and care sector and armed forces over the last year, Royal Caribbean will offer 999 free staterooms on its first Ocean Getaways to those UK residents in these professions. More details coming soon.
Register your interest in the Anthem of the Seas Staycation Cruises below to find out all further details first.