Regent Seven Seas – Upgrade Your Horizon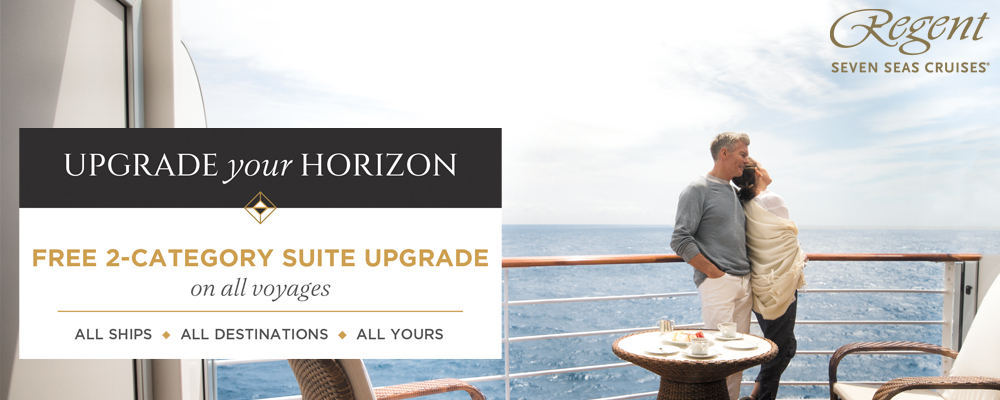 Upgrade Your Horizon with a FREE 2-Category Suite Upgrade aboard any voyage with Regent Seven Seas Cruises, plus enjoy 50% Reduced Deposits OR plus enjoy a reduced 10% deposit.
Relax and enjoy the additional amenities —like the FREE 1-Night Pre-Cruise Hotel Package that comes with a Concierge Suite or the personalised attention of your own butler in a Penthouse Suite —as you awaken each day with a new horizon set before you: The mythical beauty of ancient and hallowed lands is revealed as the morning fog dissipates while you sip your coffee in the warmth of your luxurious suite. Distant dots of emerald green grow and take shape as you approach a verdant archipelago, reclining in the comfort of your private balcony, favourite drink in hand. The salted air cools your skin and warms your heart as you return to your haven on the water after an unforgettable shoreside experience in the safety and company of close friends.Experience all this and more with a FREE 2-Category Suite Upgrade on any Regent Seven Seas Cruises voyage*.
SPACE IS LIMITED —RESERVE YOUR SUITE BY 28 FEBRUARY 2021. T&Cs apply