Regent Seven Seas Cruises – Upgrade & Explore More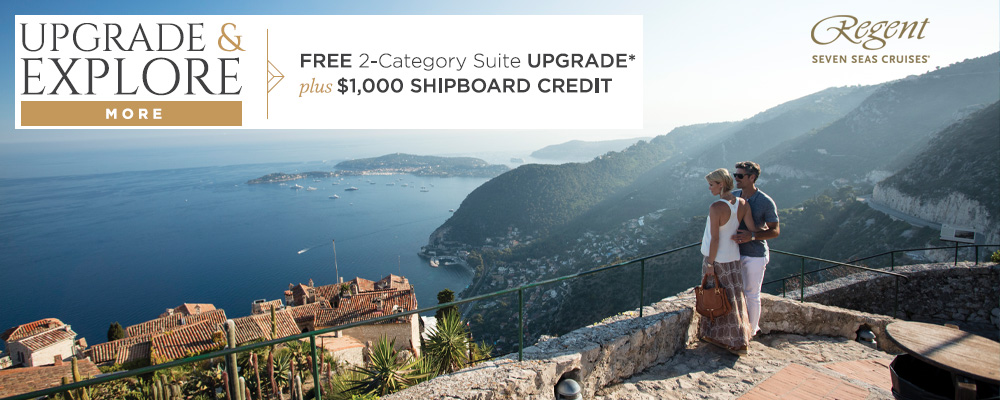 FREE 2-Category Suite Upgrade* plus $1000 Shipboard Credit
This is the perfect time to secure a FREE 2-Category Suite Upgrade, plus $1,000 Shipboard Credit per suite on select voyages around the world in 2022-2023. Enhance your travel with more space, more included amenities, and more opportunities to indulge and explore when sailing with The World's Most Luxurious Fleet.
Indulge in an included luxury pre-cruise hotel stay before embarking on your cruise when upgrading to a Concierge Suite or higher, or discover the many ways in which a Penthouse Suite butler can make your stay more luxurious. Then immerse yourself in the marvels of each port of call through a next level Regent Choice Shore Excursion and indulge in the lavish services at Serene Spa & Wellness with $1,000 Shipboard Credit. Make the most of your holiday with Regent Seven Seas Cruises when you take advantage of their UPGRADE & EXPLORE MORE promotion.
Reserve your suite by 30th June 2022. T&Cs apply.