Already Booked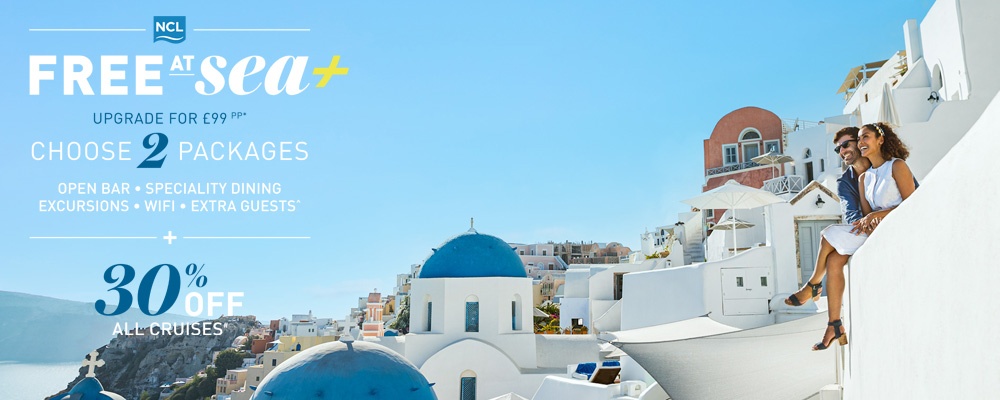 It's time to feel Free at Sea… and save 30% on your cruise!
It seems everyone's talking holidays and when you're ready to Break Free, NCL is waiting to welcome you on board with:
Free at Sea – for just £99pp* choose two packages to enhance your holiday. That's Open Bars, Speciality Dining, Shore Excursion credit, WiFi package or Extra Guests pay taxes only.
Save 30%# – on all sailings.
Just £50 pp deposit – on Club Balcony Suites and lower categories.
Peace of Mind & Sail Safe – cancel up to 15 days before departure when you book by 30 April 2021, for applicable to sailings up to 31 October 2021.
Offer valid on new bookings made between 1st – 5th April 2021. T&Cs apply.