Fred Olsen. Cruise Lines – Summer 2023 Launch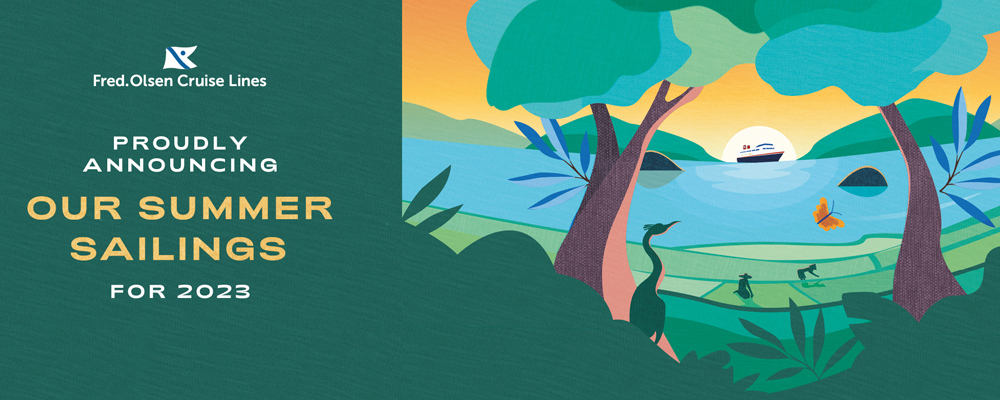 Over the last few months, the journey planners at Fred. Olsen have been working hard to put together an exciting new programme of sailings for 2023 and early 2024. The end result is that Bolette, Borealis, Balmoral and Braemar have a sailing schedule for next year we think you'll love, and while they're putting the finishing touches on their much-anticipated 2023-2024 brochure, they just couldn't wait and wanted to give you an early sight of many of the fleet's sailings for next year.
Below you will find a number of new sailings up to October 2023. What's even more exciting, with their new Launch Offer, they're giving you free on board spend, and if you choose to book a suite, they'll double the amount!
Full brochure can be found HERE