One of the best things about going on holiday is taking a break from the kitchen and experiencing cuisines from around the world, cooked by professional chefs. There is no better way to enjoy these foods than looking out at the ocean and having your meals delivered to your tables by the onboard waiter service. Professionally trained staff will bring you exciting dishes every day, and it really is a treat!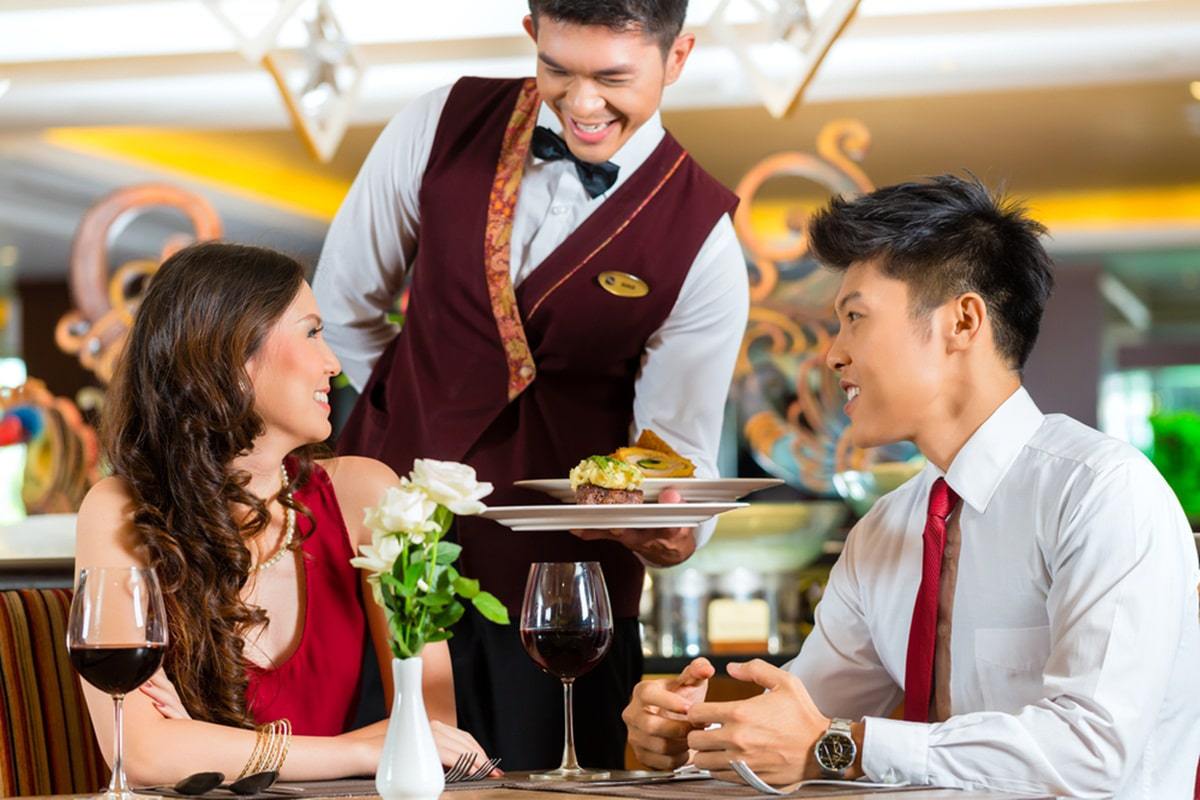 Most – if not all – cruise lines offer waiter service in their main and speciality restaurants. The only place you probably won't find any waiters is in the buffet dining areas. It really is a luxurious experience relaxing with a glass of wine as dish after dish is brought to your table. You will taste some delicious cuisine from a variety of destinations around the world. This is one of the great things about cruising, many cruise lines offer traditional dishes from the destinations you visit. So even if you don't get to go ashore and try some delicacies, you'll always be able to taste some onboard. Some cruise lines that offer butler service are Royal Caribbean, P&O, Carnival Cruises, MSC and Fred Olsen.
On a Carnival cruise, private waiters are designated to those guests on premium packages. Waiters on-board Princess cruises also serve those guests who dine with the Ultimate Dining Service.