Celebrity Cruises – Sail your Way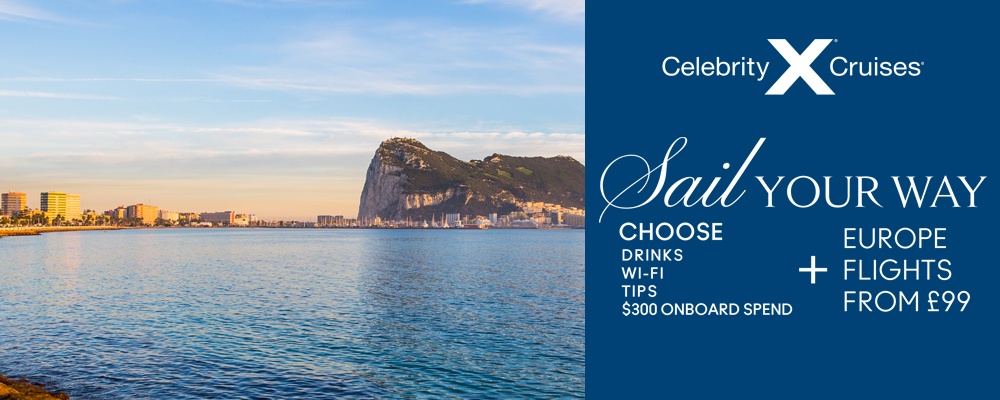 Sail your way with Celebrity Cruises, whether you want to grab yourself a bargain or go all in Celebrity Cruises have the perfect sailing for you. Now you can choose to book their cheapest rate with no perks included if you are looking for a cheap getaway. Upgrade yourself from as little as £15pp per day* and choose 2 perks. Or if you are wanting to go all out choose their 4 perk option and not have to worry about a single thing whilst you are onboard as it is already all taken care of!
Perks Include:
– Beverage Package
– Onboard Spending Money
– WiFi
– Gratuities
This Offer is valid from 5th May 2020. Terms & conditions apply.
*£15pp upgrade is based on choosing 2 perks on a 7 night sailing, prices may vary for longer durations.