Celebrity Cruises – Save up to £2,400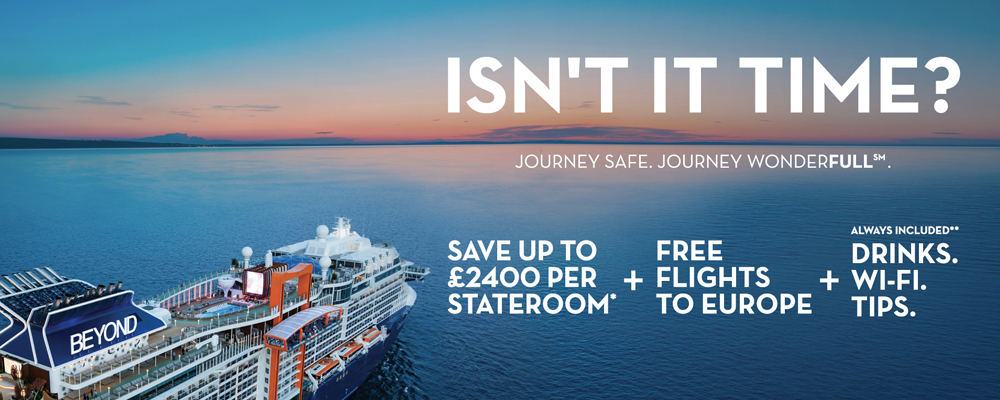 Isn't it time for the holiday you deserve?
Experience our revolutionary Edge® Series ships, Celebrity Edge® and Celebrity ApexSM – awarded "World's Greatest Places" by Time magazine – or our newest ship in the series, Celebrity BeyondSM, setting sail for the first time in April.
Book any of these stunning ships in the Caribbean or Europe for an unforgettable luxury holiday.
Not only are drinks, Wi-Fi, and tips Always IncludedSM, but for a limited time, you'll save up to £2,400/€2,700 per room* and enjoy free flights to Europe.
JOURNEY SAFE. JOURNEY WONDERFULL