Celebrity Cruises – 50% Off 2nd Guest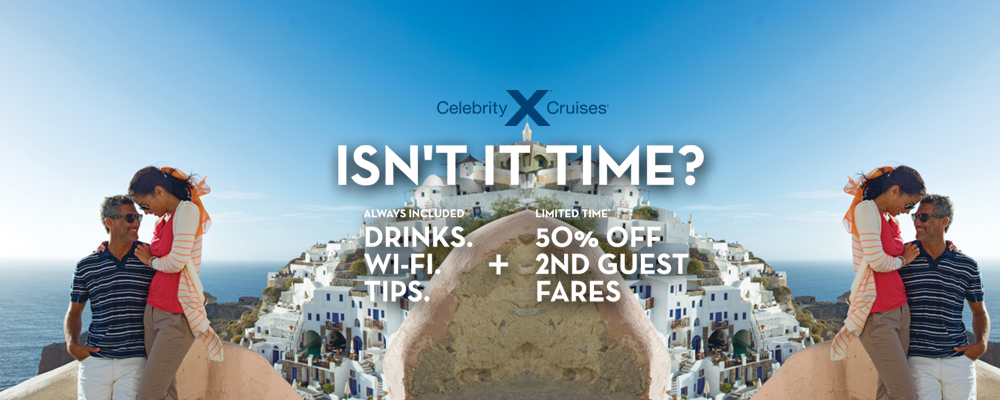 Isn't It Time for a getaway filled with wonder? For a limited time only, book an unforgettable cruise holiday across our exciting worldwide destinations and the second guest will save 50% off the cruise fare.* Plus, fly to Europe from £99pp or save up to £150pp on flights to the Caribbean.*
Onboard, be surrounded in luxury at every turn aboard an award-winning ship like no other, including Celebrity Beyond℠ brand new to our fleet in 2022. And, no matter where you go or how you get there, you'll enjoy drinks, Wi-Fi, and tips, because they're Always Included.
Enjoy incredible value when you book your next luxury cruise on a huge variety of sailings departing between December 2021 to March 2023. Discover the old-world charm of Europe, the paradisiacal Caribbean islands or experience exotic adventures in Alaska, Asia, South America or Australasia. Book by 13 December 2021