Celebrity Cruises – it's BEYOND Time!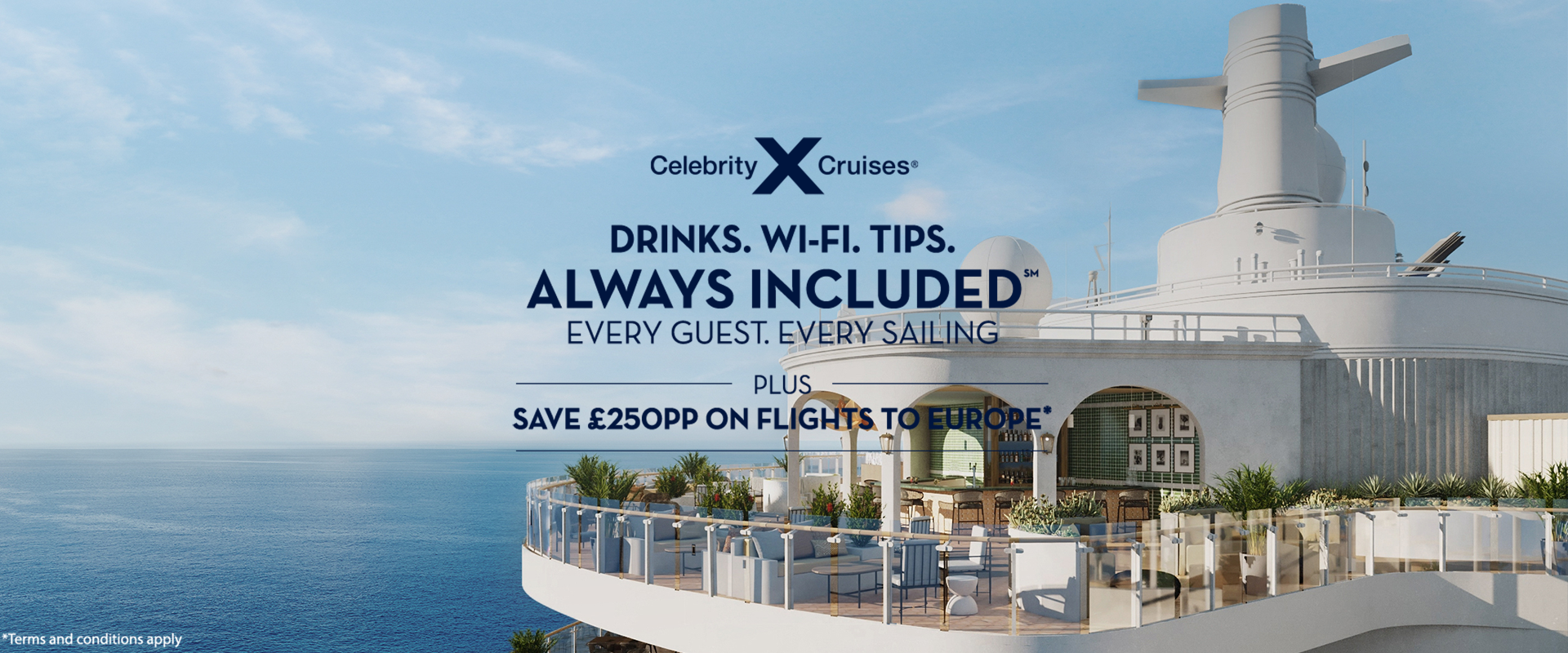 Take the luxury holiday you've been waiting for on one of our award-winning ships in Europe this summer, including the newly launched
Celebrity Beyond.
With drinks, Wi-Fi and tips Always Included for every guest on every sailing, you can relax, sip your favourite cocktail as you watch the sunset over the ocean, share your holiday memories with friends and family back home and know that everything you need, will be taken care of.
And for a limited time, we will also help you get there, with £250/€300 per person off your air travel when you book selected Europe 2022 cruise
before 30 June.
Ends 30th of June 2022. T&C's apply.